Jeff Adrien was a Forward for the UConn Huskies from 2005 – 2009. He played a key role in leading UConn to the Final Four of the 2009 National Collegiate Athletic Association (NCAA) Tournament, and 2005 Maui Invitational Tournament Championship win. He finished his career at UConn with over 1,600 points, and 1,100 rebounds, only the second UConn player to get a "double-quadruple" (1000 points and 1000 rebounds) under Coach Calhoun. I had the pleasure of talking to Jeff about his basketball memories, and his first year of basketball post UConn.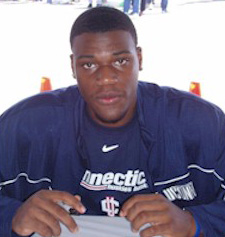 "I became interested in basketball because my fifth grade teacher told me I was tall and should play basketball." Although Jeff liked football a lot and still does, he took his teachers advice and joined the recreation league in Brookline, Massachusetts. Turns out, Jeff was a pretty good basketball player. As a sophomore at Brookline High School Jeff was already playing on the varsity team. During both his sophomore and senior year his team reached the state championship game. As a senior, Jeff averaged 27 points and 14 rebounds, was team captain, league most valuable player and named to the Boston Globe Super Team and Boston Herald Dream Team. Next Jeff attended Brewster Academy in New Hampshire for a post graduate year where he became a top 50 college recruit in the United States. Jeff played great at the Peach Jam Festival and that's when UConn offered him a scholarship. "It was my dream school coming from Massachusetts. To play at UConn was my dream."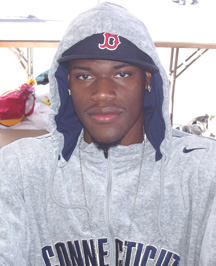 Jeff was one of the hardest working players during his time at UConn often being referred to as the warrior. Coach Calhoun said of Jeff, "He can guard a 3 (small forward position), he can guard a 4 (power forward position), he's going to make 17 points, he's got an 18 ft jump shot, and he's got the heart of a lion. He's never going to give you a bad effort."
Each year Jeff earned Big East Honors. As a freshman - Big East All-Rookie Team, sophomore - Second Team All-Big East, junior - First Team All-Big East and senior - Third Team All-Big East. As a senior he was also one of thirty candidates for the John R. Wooden Award, the nation's most coveted college basketball honor.
Jeff reflected on a few memorable moments, "My proudest moment was getting to the NCAA Final Four. A group of guys that stuck with it and got there." Another great memory, "A game against Indiana University. There was a lot of adversity going on (two players had been temporarily suspended from the UConn team). We had nine guys go out there, nine soldiers, that went to Bloomington, Indiana with one of the rowdiest crowds we ever faced and we got a "W" (win)."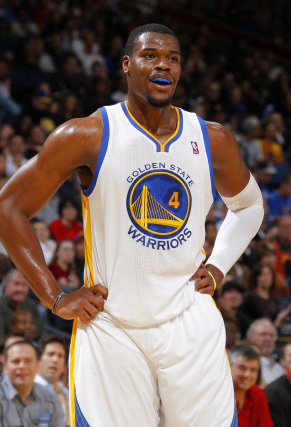 What's Jeff been doing in his first year post UConn, "It's been different, I definitely miss UConn and I think about it all the time. I've only been out one year so I'm still adjusting." During the summer following his senior year at UConn, Jeff played in the Orlando Pro Summer League and the Las Vegas Summer League. Next he played professionally in Spain for Leite Rio Breogan where he averaged 12.3 points and 7.7 rebounds with seven games registering a double-double. In the summer of 2010 he played again in the Orlando Pro Summer League. In August he was invited to the Golden State Warriors training camp. He made the Warriors final roster in the National Basketball Association (NBA) and is currently playing for them.
Jeff ended our conversation with high praise about UConn. "You know what to expect when you play for UConn. You are playing for one of the best teams year in and year out. At Connecticut there are great achievements there. NBA players at UConn and a Hall of Fame Coach. Who would say no to an opportunity like that?"