Gilad Katz was a Guard for the UConn Huskies for two seasons from 1990 – 1992. In March 2010, I had the opportunity to talk to Gilad by telephone from his home in Herzelia, A small town next to Tel-Aviv when he shared some United States college and European basketball career experiences as both a player and coach.
"I was not raised in a house that was with a sport attitude." With his father an engineer and his mother a psychologist, Gilad was introduced to sports through school. Noticeably taller than other 12 – 13 year olds, and with good basketball skills, one of his teachers recognized Gilad as possibly having a future in basketball as a profession. He addressed his thoughts with Gilad and soon Gilad was playing basketball on a youth club team. "In the United States you play basketball in high school then in college. In Israel you play basketball for club teams." Gilad eventually became such a good basketball player that he made the Maccabi Tel-Aviv team which is one of the best teams in Europe. "On the Maccabi team we won three Israeli Championships, we won two tournament cups, and we went twice to the Final Four in the European Cup, making it to the finals." Gilad was pleased with his basketball accomplishments on the team. "Since eventually Coach Calhoun and Assistant Coach Howie Dickenmann came to Israel to recruit me, and I eventually played for UConn, I guess I was doing pretty good."
By this time Gilad was 22 years old. He had played for Maccabi from age 18 – 21, and had finished his Israel required three years of service duty in the army. Gilad had two years of eligibility for college basketball in the United States since there is a National Collegiate Athletic Association (NCAA) rule of playing to age 24. In addition to being recruited to UConn, other colleges interested in Gilad were Providence, University of Oregon and University of Massachusetts. "Both my mother and I were impressed with Coaches Calhoun and Dickenmann. Along with my basketball interest, I was very concerned with finishing my first degree (Bachelor's Degree) in my two years of eligibility and I saw that I could do it in Connecticut and the fact that Nadav Henefeld (former UConn basketball player also from Israel) was at UConn, and I would be playing basketball with him were the main reasons why I chose UConn."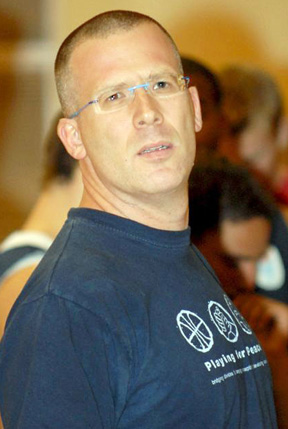 The transition from Israel to UConn turned out to be much more difficult than expected. During the summer prior to coming to Connecticut, Gilad's father passed away suddenly which made him unsure if he wanted to leave his family at the time. In addition Nadav, who Gilad was expecting to join at UConn, made the decision not to come back to UConn for his second year, instead, staying in Israel to play basketball professionally for Maccabi Tel-Aviv. "I had promised my late father that I would finish my first degree so I kept my decision to come to UConn." While at UConn he took summer session classes and earned his Bachelors Degree in Business Administration. "I completed the two missions I had set out to do when making my decision to come to UConn, earning my degree and playing basketball."
Gilad's most memorable game was a game against Syracuse. It was an ESPN nationally televised game and Gilad was in the starting line up. Part way through the game was stopped and an announcement was made that the war was starting in Israel between Israel and Iraq. "It was a very frightening moment for me because missiles were flying to Tel-Aviv where my family was. I remember it like it was yesterday."
While at UConn, Gilad had to adapt to playing American basketball and to the expectations that Connecticut basketball required. In his second year Gilad suffered a thigh injury after colliding with teammate Donyell Marshall, keeping Gilad side lined for two months. It was all worth it though, after his two years at UConn Gilad felt that he was a better basketball player, and he was able to enjoy playing in the Big East Tournament and two NCAA Tournaments.
Upon his return to Israel, for the next eight to ten years Gilad made a career of basketball. He played in their first division eventually getting back to playing for Maccabi Tel-Aviv. With a German passport he played in Germany for awhile. German basketball is very advanced so given the opportunity Gilad wanted to play in Germany. There have been notable National Basketball Association (NBA) German players compared to Israel who had their first NBA player this year. Eventually Gilad finished his career playing in Israel again.
"I loved the game. I played basketball making my love a profession, earning money from what I love doing and I had many, many memorable moments winning trophies, winning championships, and had a lot of good times."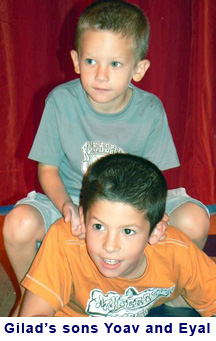 Gilad retired from playing basketball around age 32 and became a basketball coach. He became a first division coach in Israel, also coached in the Israeli Association – the under 20 National Team, and right now he is the head coach of Yavneh, a private under 22 team with two friends as his assistants Lior Arditi and Motti Daniel. Gilad, Lior and Motti all played college basketball in the states, played for Maccabi Tel-Aviv, and on the Israel National Team together. "A year ago we started. We coach the youngest team in Israel. We have a good chance to be qualified for the first division but our main goal is to make the kids better players by teaching what we learned in college and professional basketball."
Gilad has been married to his wife Liat for 16 years and they have to sons Yoav age 11, and Eyal age 8. Both sons have dreams to play basketball and go to college in the United States like their father.
Gilad continues to watch college basketball because in Europe each basketball team includes up to four Americans so as a coach he always recruits for American players.
When speaking on the difference between his experience as a player and now a coach, "Coaching is much harder than playing. As a player you don't always understand the importance of each and every play. As a coach, you analyze too much. A coach must have a lot of patience, vision, methods and execution."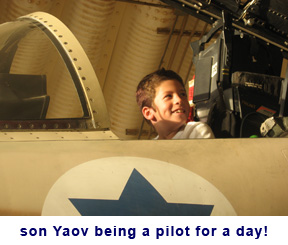 Gilad had a few complimentary thoughts about his former coach at UConn, "Coach Calhoun has so much experience. He knows the school, the system, and the Big East teams. He knows everything and there's no better name than him to bring this team back to the success it's enjoyed."
Gilad ended our conversation saying that when he looks back at his own career he's happy. "It's not about one game or one season. I've played in the United States, Germany, Israel, the Big East, the NCAA. It doesn't matter if you score ten more points or ten more assists, if you played or didn't play this or that season, in the long run, it's about what you make of your own career, and I'm very happy with my accomplishments. I'm happy that UConn was a part of my life."