Lee Barbach was a Guard for the UConn Huskies from 1969 - 1972. In February 2012, I had the opportunity to talk to Lee as he reflected on his basketball memories and his life experiences.
As a youngster growing up in West Orange, New Jersey, Lee played most sports, played in the band, and performed in school plays. He was Prince Charming in Snow White and the Seven Dwarfs, and the Pied Piper in the Pied Piper of Hamelin. "Fourth grade came along and I saw someone shooting a basketball at the other end of the auditorium. From that moment on I was just in love with the sport. I stopped performing, singing, quit the band, and just consumed my life with basketball."
Lee and his friends played basketball outside and when it snowed they'd shovel the driveway so they could continue playing for hours and hours. By the time they reached Mountain High School, as a freshman Lee was more of a second or third string player behind kids like his friend Peter Brill, who Lee said was fabulous. "He could shoot the ball like Bob Staak (former UConn teammate)." As a sophomore, Peter moved up to the varsity team, and Lee played on the junior varsity team. "That was probably the best thing that could have happened to me because without Peter, I was playing all the time, getting better and better." The junior varsity team went on to win the Essex County Tournament. "This little team from up on the hill, West Orange, actually won against all the really strong inner city teams from Newark, East Side, West Side and Central." As a junior, Lee was in the starting lineup of the varsity team continuing to become a better player. As a senior his team had another good run in the Essex County Tournament coming within one point of making it to the finals.
There were a few smaller colleges interested in Lee, but when he was given the opportunity to visit UConn, he loved it. "UConn Head Coach Dee Rowe was in his first year, and the freshman coach was Fred Barakat. At that time colleges had freshman teams. I really enjoyed talking to both of them, and the UConn campus was magnificent." Lee had his mind made up, he was going to UConn.
The transition from high school to college was scary. "The freshman team was loaded with "Mr. Basketballs" from all their states." Lee was the leading scorer of the team that year, and it was also the year Lee had his most memorable UConn basketball game. Playing against a very good Boston College team Lee hit a shot that was a three point shot in today's game, but there wasn't a three point line in those days. The shot was at the buzzer to put the game into overtime with UConn winning. The stands were packed with people waiting for the varsity game. "That was the first time we saw what it was like to play in front of a lot of people. Playing in front of 5,000 screaming fans at the Field House was a remarkable thing."
As a sophomore Lee didn't see much playing time because other players playing at the same position were better like Bob Staak and Bob Boyd (both members of the UConn Basketball All Century Ballot). As a junior Lee got to play more because Bob and Bob had graduated, but Lee was also realizing basketball might not be his career. "Even though my dream was to play in the National Basketball Association (NBA), the reality was that I better start hitting the books." Lee didn't play as a senior, he left the team which allowed more study time for life after basketball.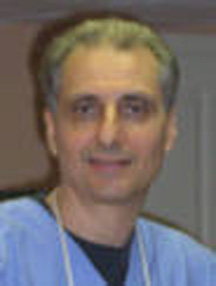 Lee graduated from the University of Connecticut School of Education with a Bachelors Degree in Physical Education. "I became a physical education teacher because I thought that was what I knew best - sports." At the time, there weren't many jobs and even less jobs for specialized positions. He accepted a position in Tolland, Connecticut for kindergarten - second grade for three months while a teacher was on sabbatical. Lee kept thinking about a conversation he had with his father that teacher salaries are not enough. Lee would need part time jobs to make ends meet. His father, a life long truck driver that resulted in back problems, had regular visits with a chiropractor. "My dad thought being a chiropractor would be a great thing for me to do." Timing is everything and not too long after the conversation with his dad, Lee was in New Jersey at a friends summer barbeque where he met up with an old high school friend, Fred, who was going to chiropractic school. "I thought about what my dad had said, and I ended up talking to Fred the whole weekend about being a chiropractor. I said that's it. This is what I want to do." Lee applied to nearby New York Chiropractic College and was accepted, but there were no openings for the fall semester. Lee didn't want to wait until January because he might change his mind. However, the first day of the fall semester he got a call from the admissions office at NYCC telling him some students didn't show up on the first day of school. If Lee could get there by 8:00 AM the next morning, he could begin classes. "I put everything I owned in my little Corvair, left Connecticut at 5:00 AM, and got to my first class at 8:00 AM. After school that day I found a place to live, and the rest is history."
After graduating from NYCC, Lee moved to Miami, Florida. During the blizzard of '78 while at school, Lee lived on the North Shore of Long Island, an area that was hit hard by the storm. "I had to be rescued to safety by a police row boat because Long Island Sound got so high, it came three blocks into the streets. I said if I ever get out of here safely, I'm going to Florida. The day after graduation, I took everything I owned and moved to Florida."
Lee started working for the chiropractor his father had been going to. He worked there for two years when he opened his own chiropractor business, 32 years ago. Lee's interest in the chiropractic field has expanded to natural treatment for chronic disorders like thyroid disease, diabetes and autism. Lee has treated people who have had strokes and has been able to change peoples lives through treatment, giving them a better quality of life. Lee has had thousands of hours of post graduate training in these areas. For more information on see Lee's website; iWishiFeltBetter.com.
Through his experiences as a basketball player at the University of Connecticut, Lee learned how to work hard, keep commitments, push himself and perseverance, all qualities that have helped him in life while studying in chiropractic school, and with post graduate training. Lee's love of sports has never changed which led him to becoming licensed as a Certified Chiropractic Sports Physician, a degree relating to sports injuries. "Living five blocks away from the Miami Heat National Basketball Association Team, I keep hoping one day to work with the team."
Throughout his career Lee has been fortunate to treat some famous people. Baltimore Orioles Major League Baseball Team pitchers Jim Palmer and Steve Stone (a Cy Young Award winner the year Lee treated him). Lee has also treated many horse jockeys from the race track in Miami.
Lee never stopped playing basketball, after work he'd play on men's leagues at local gyms where he met his wife Elissa, a fitness instructor. Although they met in Miami, Elissa was from New Jersey, only thirty minutes from where Lee grew up. Elissa was a professional ballerina. She continues taking ballet classes three times a week and instructs stretching and Pilates classes at several spas. Lee and Elissa have one daughter, Amber, age 17, a junior in high school. Amber, also a ballerina is planning to take a visit to UConn and may go to her fathers alma mater. "She's keeping her options open on whether she pursues a career in dance or in the chiropractic field."
Lee continues to follow UConn basketball. "I'm proud to be a Husky." He is often seen in a UConn sweatshirt or hat. With his love of the game Lee and one of his former UConn freshman teammates, Roy Gerber, have taken annual vacations going to National Collegiate Athletic Association Tournament games. "I was fortunate enough to be at two of UConn's NCAA Championships and the Regional Finals too."
Lees thoughts on how UConn basketball has changed from when he was there, "I would like to tell people that we had good teams but being truthful, nothing like the teams at UConn now. Coach Rowe was a great coach, and did a great job as evidenced by the famous "slowdown" game beating the University of Rhode Island 35 to 32 to win the 1969-70 Yankee Conference Title. Coach Calhoun is a lot more intense with talented players that make his choices to work with the athletic ability of the guys he has, to his advantage."
Lee ended our conversation looking back at his time at UConn and said "It was just a great experience being at UConn."